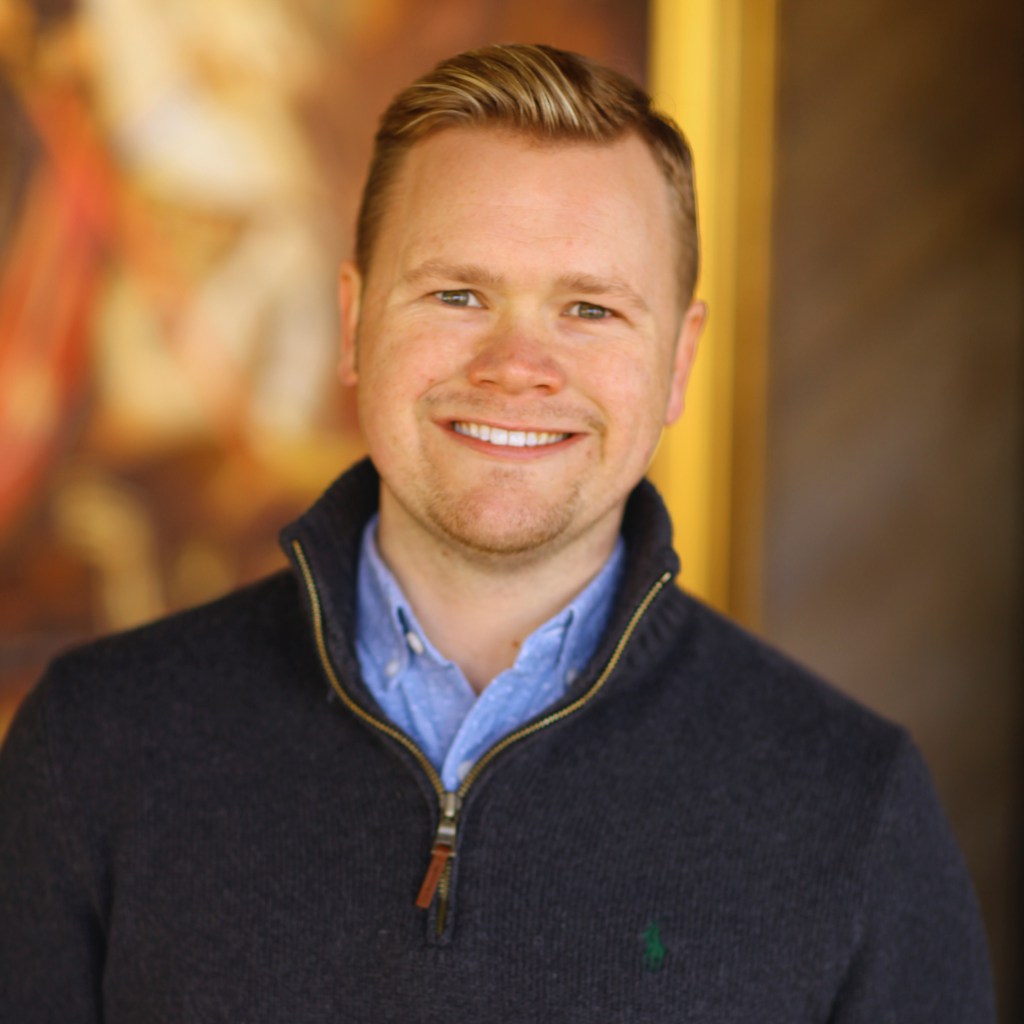 On Sunday, Jan. 1 at our 10:15 AM service, we are proud to welcome John-Westley Hodges. John-Westley is a native of New Orleans, currently resides in Peoria, IL. His love for music began at the age of nine and he has followed this passion for over two decades. As an accomplished musician, he has an incredible talent to learn an instrument within days of picking it up and finds great joy in spreading knowledge and a deep love of music to the next generation.
With a great love for music, John-Westley has performed and directed music at scores of churches and venues; additionally, he has been a self-managing music instructor since 1999. John-Westley studied Music Education at Mississippi Gulf Coast Community College, Perkinston, MS and Clarinet Performance at Delta State University, Cleveland, MS. Currently the Director of Music Ministries for St. Paul's Episcopal Church, Peoria, IL (www.stpaulspeoria.org) and is also the co-editor/co-founder of Church Music Forward (www.churchmusicforward.com) and serves on the board of directors for the Mississippi Conference on Church Music and Liturgy (www.mississippiconference.org). Before serving at St. Paul's, he served at St. Patrick's Episcopal Church, Long Beach, MS, St. Aidan's Episcopal Church, Alpharetta, GA, and St. Joseph's Episcopal Church, McDonough, GA.
As a leader, John-Westley inspires congregations and choir members to sing a new song and allows them to be free in their offerings. As a composer, John-Westley loves finding creative ways to present the Psalms in worship and composing Anthems for choirs. As a performer, John-Westley finds ultimate satisfaction in offering musical offerings to God.
John-Westley finds ultimate satisfaction in spending time with Daylie-Lark. Daylie-Lark is a four-year-old Lab and Aussie mix. John-Westley spends a lot of time in the kitchen perfecting new recipes for his vegetarian diet, as well as baking some decadent desserts to share with friends and family. His happy place in life is the outdoors; it is in the open space of the trees, grass, and air that he truly connects with God and finds inspiration.